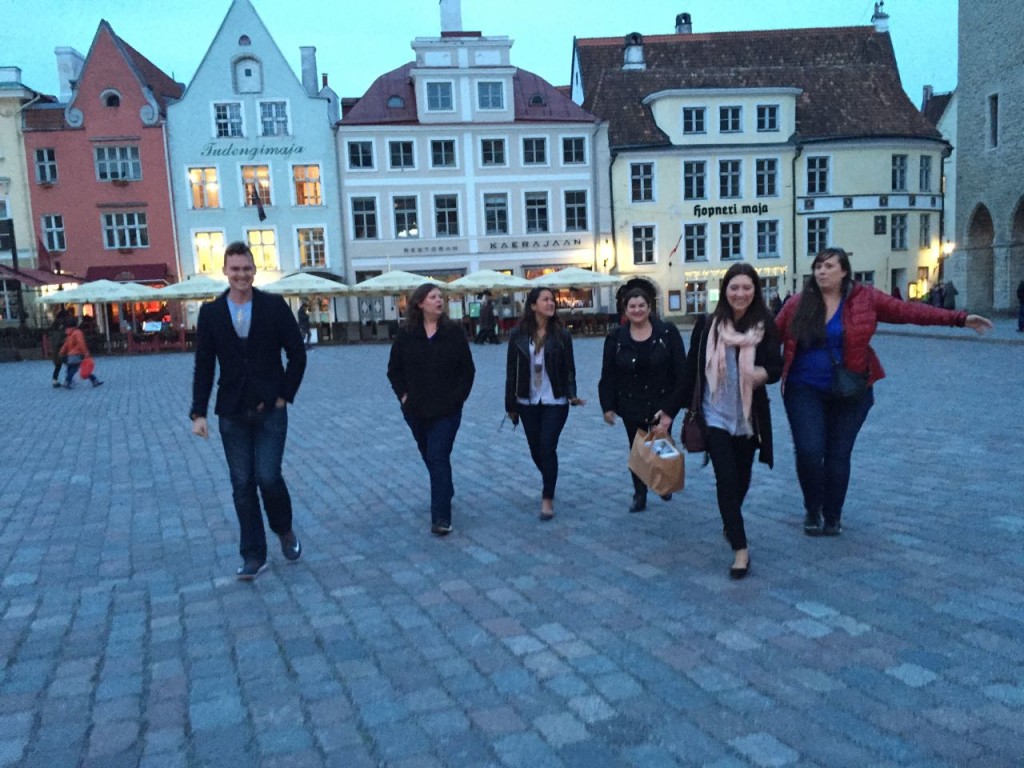 The first stop on the #JayWayBaltics blogger trip, my and JayWay's first project like this, was Tallinn. Making use of a convenient direct Ryanair flight from Girona to Tallinn, we touched down in the Estonian capital on the evening of May 4th. The well-oiled baggage-handling process meant we wasted no time in getting from plane to city, with the assistance of our Tallinn partner, Est Adventures. Our friendly Tallinn-based representative Darja met us at the most central hotel and we headed for our first dinner at Porgu, a pubby place in a cellar in Old Tallinn. The pork ribs there were a massive hit and for some, the food highlight of the Tallinn portion of the trip against incredibly tough competition. The balance of that evening may have been tipped by Darja's 'homemade' cupcakes that I'd messaged ahead to arrange (inside joke, if you've heard of Peter Shankman's Morton's Steakhouse story, this was my version).
Day 1 Proper
Our first full day in Tallinn began with a walking tour of the Old Town and Kalamaja, the still grungy but up and coming creative quarter of the city led by Andrew, the Australian owner of Est Adventures, JayWay's local tour provider. Along the way we learnt the history of Tallinn, Estonia and the peoples that have called it home over many centuries. Lunch at F-hoone in the Telliskivi complex was a success and our tour continued, passing near the Seaplane Harbour, then a disused and in-disrepair prison and after a pitstop at Klaus café for Chris of Captain & Clark to indulge his 'artsy-photos-of-coffee' Instagram obsession, back into Old Tallinn. Dinner was at my pick, Kohvik Moon, a place a few minutes from old town, closer to the port, with a modern Estonian/Russian menu. I don't think it won the 'Best of Tallinn' contest but it was a fine meal all the same.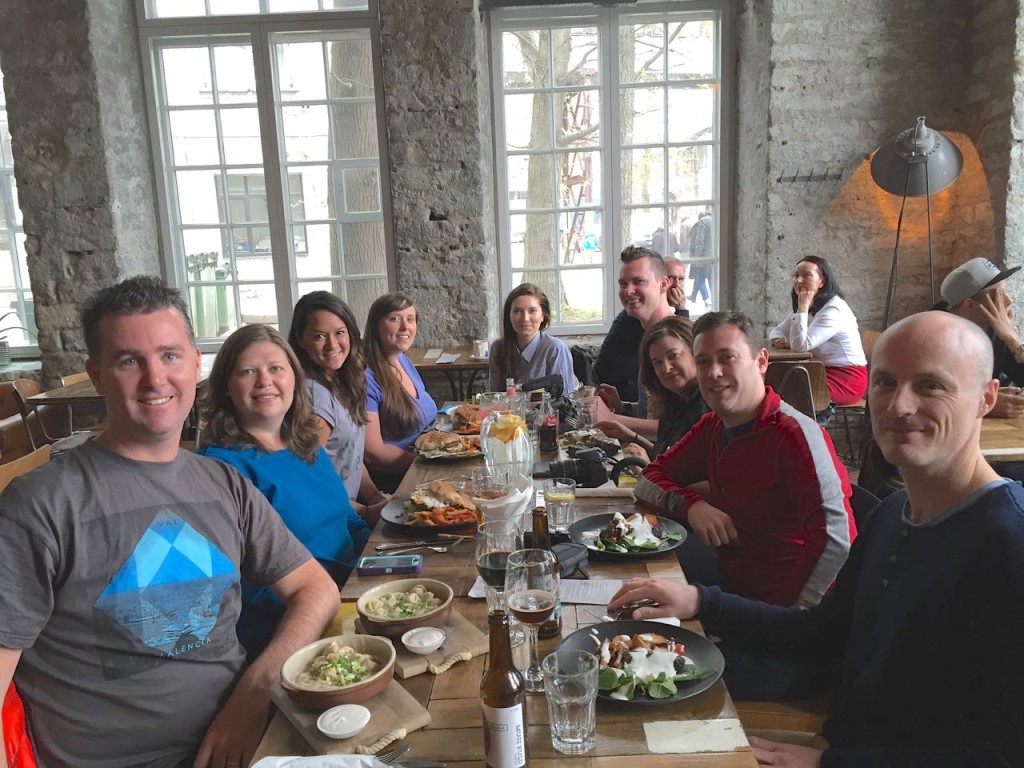 Day 2
Watch this space for links to write-ups of the bog-walking enjoyed by our bloggers. I spent the day working with Darja and handling a few housekeeping issues. Breakfast this morning was at the St Petersbourg hotel, one of the 5 star hotels in the city that we work with. A la carte scrambled eggs and bacon were a step up from my own hotel's offerings for sure and breakfast here earns my seal of approval. Loved seeing artisanal local cheeses on offer. Big props to Alver of the Schlossle group for arranging that! Dinner was at Farm, Darja's pick and a new place going on the JayWay restaurant list after a fine meal. Get their house-made rhubarb and sea buckthorn lemonades. And the Farm snacks starter combo: spicy steak tartare, whitefish tartare and assorted other treats, if you're partial to such delights. The rest of the menu has a good selection of dishes on it but see how hungry you are after that starter platter, which is big enough to share. After dinner I managed to corral almost the entire group into visiting DM Barr, a Depeche Mode shrine in Tallinn's Old Town to fulfil a promise to my good friends Amber and Eric Hoffman of With Husband in Tow, to recreate a photo they took there on a previous visit (Amber is a huge DM fan).
Day 3
Off to Parnu today but not without taking the opportunity to try out a new place for breakfast. Nop, close to the Kadriorg Palace had something of a hipster vibe. Wooden building? Check. Bare wood tables and schoolhouse chairs? Check. Friendly staff and a damn tasty poached eggs with avocado on rye bread? Check and check. I even found time to emulate Chris's posed coffee aesthetic. A few minutes were left for a quick look at the palace and its gardens before we jumped into a pre-ordered taxi (thanks Darja!) back to Old Town for our transfer to Parnu.
For my stay in Tallinn I was kindly hosted by the Taanilinna Hotel, one of the select hotels Tallinn that JayWay Travel works with. If you're seeking further fulfilment on the topic, epic over-achievers Tawny and Chris (AKA Captain and Clark) published this video, before we'd even left Tallinn!
https://www.youtube.com/watch?v=Te0wv4mkgZA