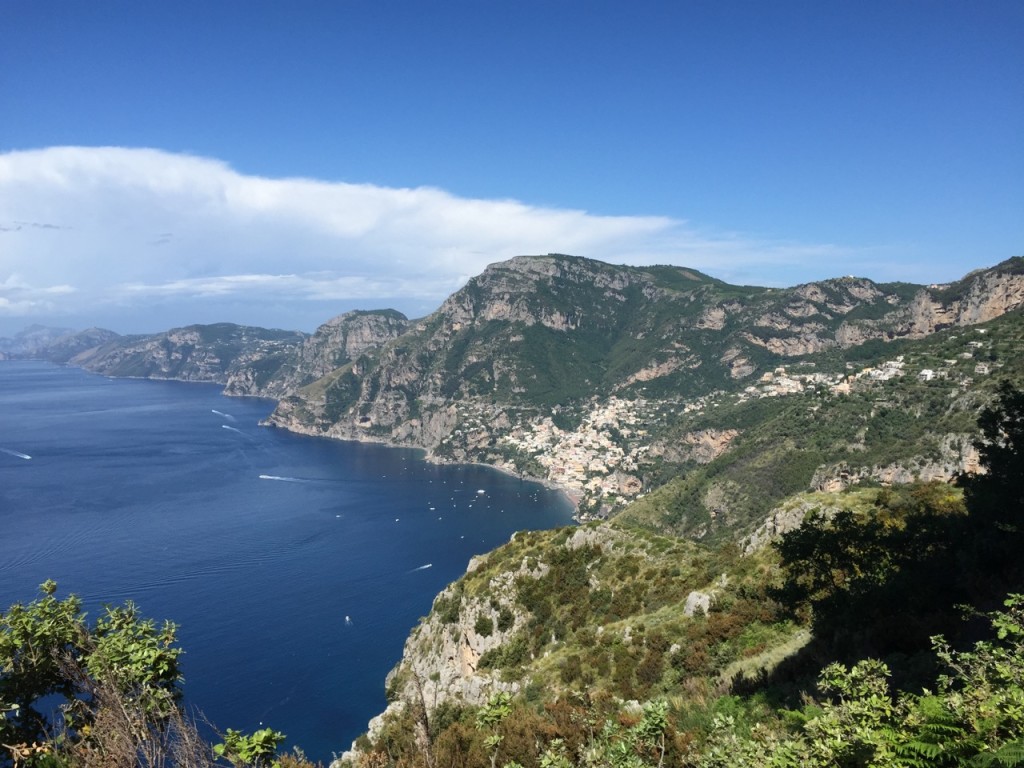 "The Cinque Terre of Southern Italy"
So, Amalfi coast – lemons, mountains, twisting winding road, 5 towns/villages some of which from a distance bear a passing resemblance to Cinque Terre (5T for short) in Liguria, Northern Italy.
The two areas share various other characteristics – overpriced food in the center, crowds of tourists in the pinch points and cramped land-based public transport, the big difference is that 5T has trains and Amalfi has buses.
But there's more to Amalfi than the tourist hotspots… The Path of the Gods, a fairly technical trail that goes up into the hills above Positano, for one. A coastal walk that rewards your efforts at every turn with breathtaking views. And the fresh orange & lemon juice drink accompanied with a best-of bruschetta that we enjoyed at The Kiosk of The Path of The Gods (yes that was its name) was a prize indeed.
In the town Amalfi itself once you get off the street packed with souvenir shops and up the little staircases into the 'real' town you'll find plenty of real character. We noted that the pizzas got cheaper the higher up and further from the main drag we got.
Oh and about that title – its meant to be ironic, because I can't stop giggling every time I think about a blog post I read titled 'The Cinque Terre of Scotland'.
As ever, Klara wrote in more detail about the day…